Hungary remain unbeaten, and we saw impressive performance from Czech Republic and Switzerland.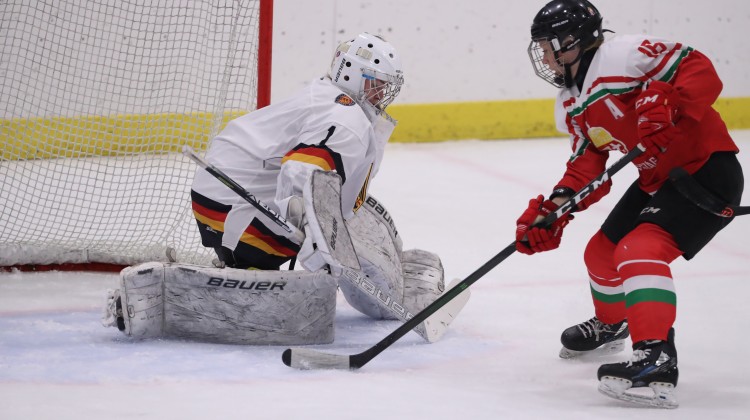 On day 2, Hungary beat Germany, with a well-organised performance. Bonita Szabó and Karina Kárpáti scored for the hosts. Finland earned the first victory, with a 42th minute game-winning goal.
Switzerland was very effective against France, and won 7-0. Ivana Wey shone with 3 goals and 2 assists. Czech Republic is unbeaten too, Barbora Jurickova scored a hattrick against Norway. The two teams will decide the first place of the group on Friday against each other.
Schedule:
May 11
11.30 Germany-Austria 0-1
14.00 Switzerland-Norway 2-0
16.30 France-Czech Republic 1-5
19.00 Hungary-Finland 2-1 SO
May 12
11.30 Czech Republic-Norway 6-1
14.00 Finland-Austria 2-1
16.30 Switzerland-France 7-0
19.00 Germany-Hungary 0-2
May 13
11.30 Czech Republic-Switzerland
14.00 Finland-Germany
16.30 Norway-France
19.00 Austria-Hungary
May 14
11.30 A4-B4
14.00 A3-B3
16.30 A2-B2
19.00 A1-B1