For the first time in the 88 year history of Hungarian ice hockey a museum will be housing the artifacts of legends and glories of yesteryear, at the historical outdoor ice rink in City Park.
The museum contains relics and artifacts that the historical committee had collected and there are also some pieces on loan from private collections as well. The historical committee has been looking for a permanent location for the museum since the creation of the Hungarian Hockey Hall of Fame in 2011.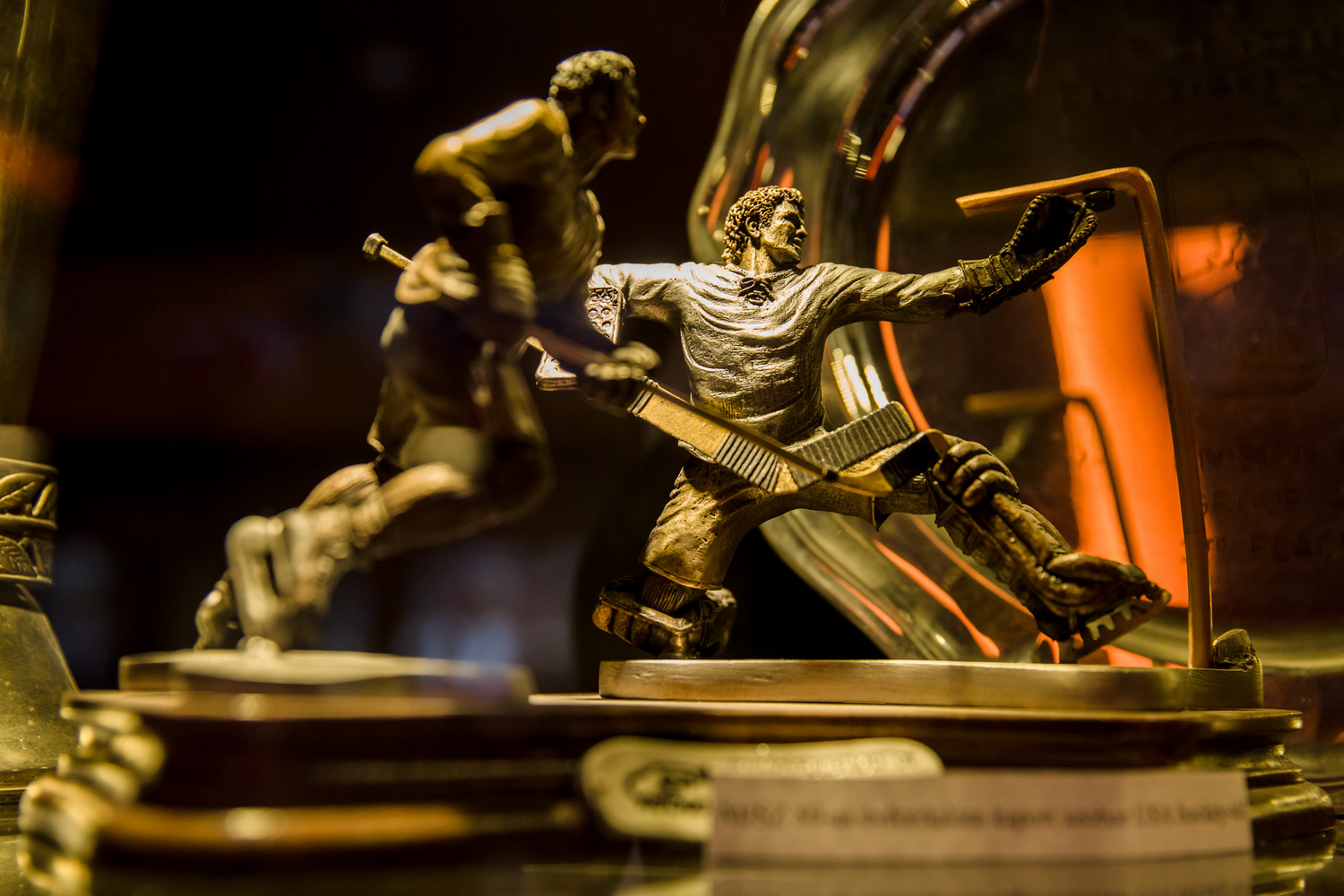 Milestones in the history of the City Park ice rink:

1929 January 24th-First game for the national team Hungary-England 1-0
1937 January 15th-First top flight club match BKE-BKE II. 18-3
1953 December 27th-Last international game Hungary-Romania 4-1
1956 February 14th-Last top flight game Vörös Meteor-Törekvés 2-3
2013 December 13th-15th Winter Classic Weekend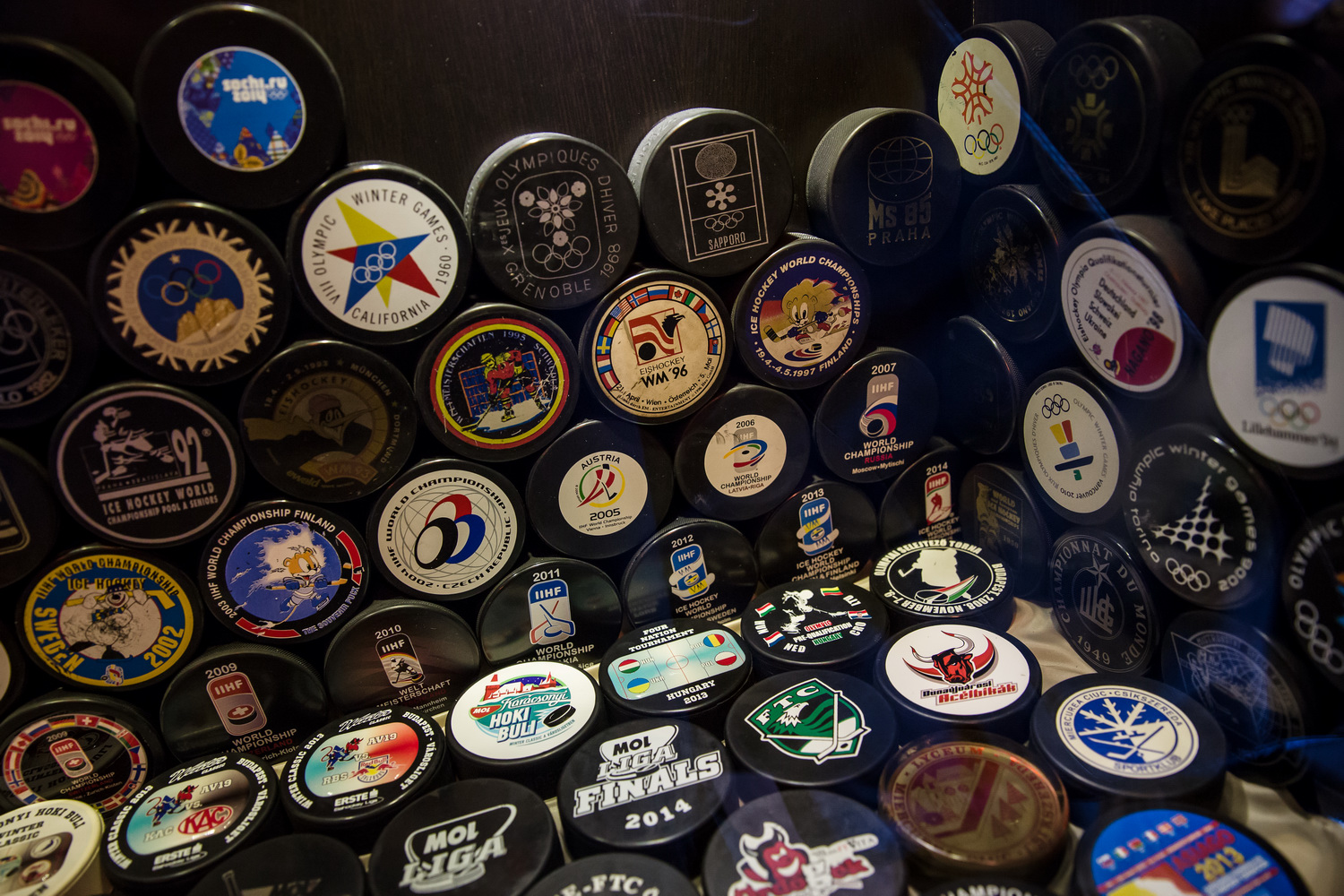 The museum is the product of a cooperation between the Hungarian Ice Hockey Federation and the Budapest Sport Service Center with the support of the Sports Museum.
Currently the museum is made up of 600 individual pieces, some of the more interesting pieces are:
an 88 cm amatuer Cup that is over 50 years old
a statute of Gábor Ocskay Jr.
artifacts that belong to two Hungarians in the NHL Hall of Fame Dr. György Pásztor and László Schell
historical photos
Hungarian representatives at the IIHF
artifacts from Béla Háray
artifacts from the Hungarian Ice Hockey Federation, WC trophies
artifacts from members of the Hungarian Hockey Hall of Fame
caricatures from Viktor Zsitva and Antal Palla's pennant collection
pass to the City Park ice rink from 1939
skates and equipment jerseys and sticks from the past
József Kertész's magnet board
collections from fans
200 piece puck collection
László Török's mascot collection
Gábor Ocskay Jr.'s stick from the 02-03 finals
pieces from Jászberény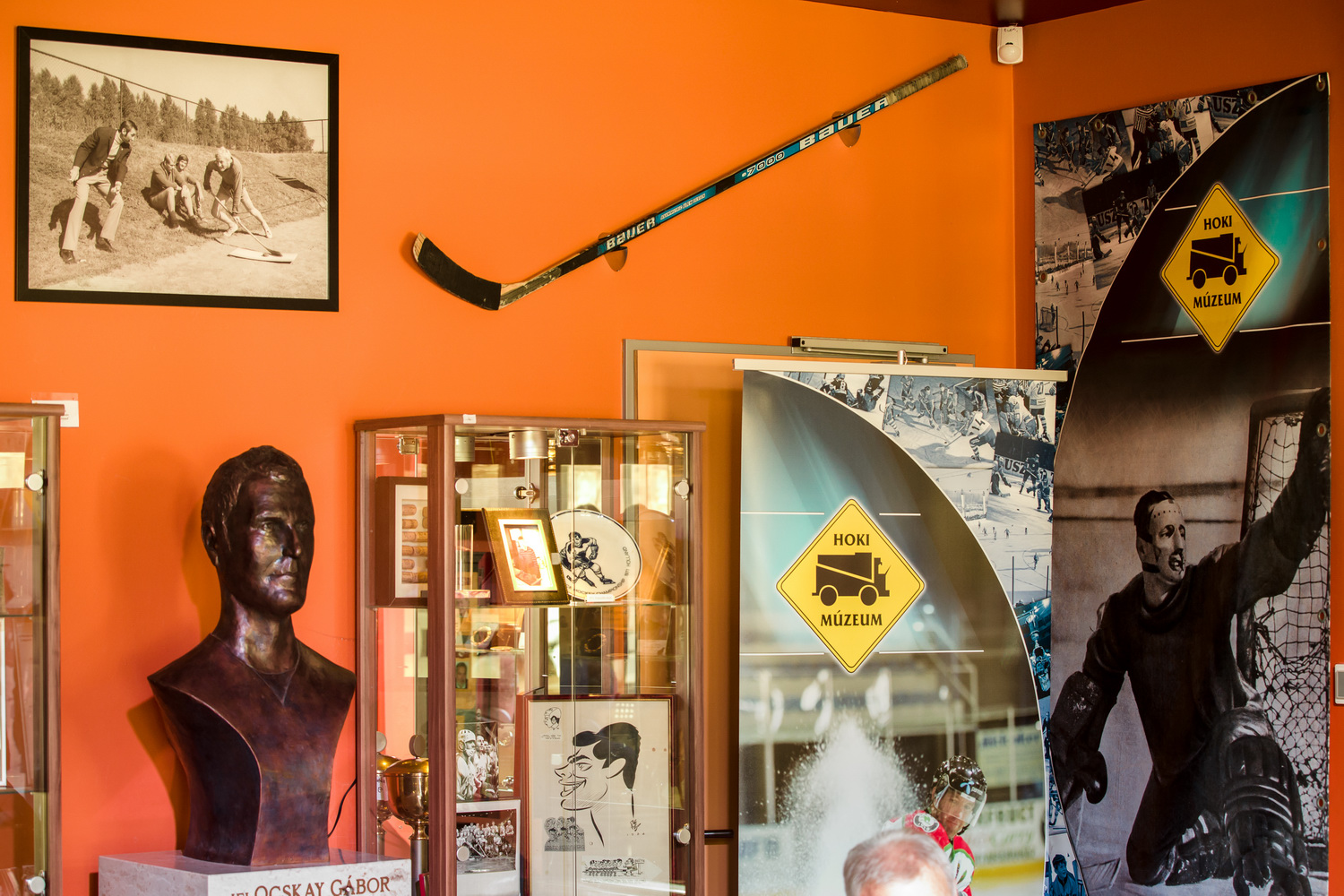 As more and more artifacts will expand the collection of the museum the historical committee plans on rotating certain parts of the collection out for newer pieces.
Entrance to the museum is free with an ice skating pass from the rink, every day between 13:00-16:00 during the ice break. Group visits are welcome as well as long as the museum is notified in advance on this email address
hokimuzeum@gmail.com
.
Location:
City Park ice rink
H-1146 Budapest, Olof Palme sétány 5.
Opening hours: 10.00 – 22.00