HK Nitra squeezed past GKS Katowice in a tight game with HC TR Torax picking up a big win over UTE.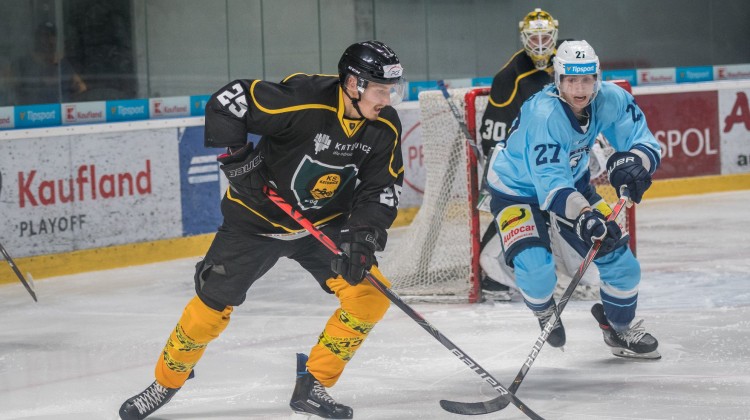 Hynek Kudela got the start for the home team with Dávid Duschek playing between the pipes for the Hungarian team. The first period was filled with penalties as UTE had six minutes called against them with Poruba having four. Despite the penalties neither team managed to score.
In the second period the teams kept on picking up penalties but neither team managed to score a power play goal. In the second half of the opening period Poruba got on the scoreboard with an even strength goal by Nejezchleb, minutes later Radim  Toman doubled the lead.
In the third period the home team pulled away, but that did not happen until there was less than ten minutes left to play. Michal Hlinka scored an unassisted goal to make it 3-0, less than two minutes later Marek Sikora scored  on the power play. The goals kept on coming as minutes later it was already 5-0 with a power play goal by Tomas Gres. In the final minute of play Jiri Zdenek scored the sixth and final goal. Kudela went the distance for the shutout win.
Katowice went with the import netminder in Robin Rahm with Nitra countering with Juraj Simboch. The game was just over five minutes long when Patryk Wajda scored first for Katowice. With one second left in the opening period Judd Blackwater tied the game up for Nitra. 
In the first half of the second period the teams were exchanging goals at a fast pace. In a span of two minutes and 12 seconds there goals were scored. Kale Kerbashian scored to give Nitra their first lead of the game. Kamiel Paszek quickly countered for Katowice to tie the game up at 2-2. Kerbashian answered this to score his second goal of the period and give Nitra back the lead. 
The score remained unchanged throughout the rest of the period and into the third. With two minutes left to play Katowice called timeout and pulled their goalie for the extra skater. The move did not pay off as the score stayed 3-2 in the favor of Nitra.