The first leg of the Visegrád Cup quarter finals continued with a double header as JKH GKS Jastrzebie won on the road against UTE with Podhale Nowy Targ and HK Nitra playing to a tie.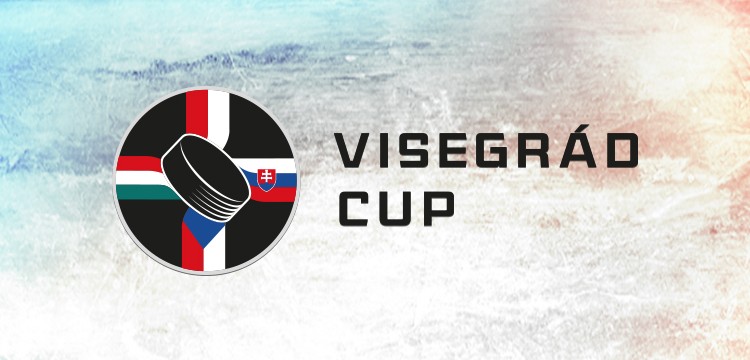 Podhale Nowy Targ-HK Nitra 3-3The home team went with Polish national team goalie Przemyslaw Odrobny in net with the visitors starting Miroslav Hanuljak in goal. Both teams had penalties in the first period but it was a short handed goal by Eric Caladi that give Nitra the 1-0 lead. Minutes later Alexander Pettersson tied the game up at 1-1 as Jussi Nattinen and Adrian Slowakiewicz were credited with the assists.
In the second period at one point Nitra had a two man advantage that they were not able to score on, however Kenney Morrison did score a power play goal that was set up by Judd Blackwater to give Nitra their first lead of the game. 
Early in the third period Pettersson scored his second goal for Nowy Targ as the game was tied up at 2-2. Minutes later Karol Csányi setup Morrison for his second goal of the game as Nitra went back up by one. With exactly two minutes left in the game Dylan Willick scored a power play goal as Nowy Targ tied it at 3-3. The second leg of the quarter final match will be played on Tuesday the 15th at 18:00 in Nitra.
UTE-JKH GKS Jastrzębie 2-9
The Hungarian club started the young netminder, Levent Márkus with the visitors starting Ondrej Raszka. Jastrzębie scored first with a power play goal by Jakub Giminski. UTE scored a power play goal of their own to make it 1-1 when Devin DiDiomete found the back of the net.
In the opening minutes of the second period Stepán Csamangó was set up by Sebestyén Kovács for the goal as UTE took their first lead of the game, but just over a minute later the game was tied back up as Radoslaw Sawicki scored on Márkus. Jastrzębie scored two more times before the period was out as Henrich Jabornik and Martin Kasperlik both scored to make it 5-2 after two periods.
In the third period Jastrzębie continued where they had left off at the end of the second as they scored three goals in just over three minutes. Lukasz Nalewajka scored twice, with the first one coming on the man advantage and Dominik Jarosz made it 8-2.  The final ten minutes of the game was filled with UTE penalties which Jastrzębie took advantage of as they scored on a 5 on 3 two make it 9-2. In the closing minutes DiDiomete, Attila Kovács and Jan Soltys were all tossed from the game.