The hosts have high hopes ahead of the EWIHC.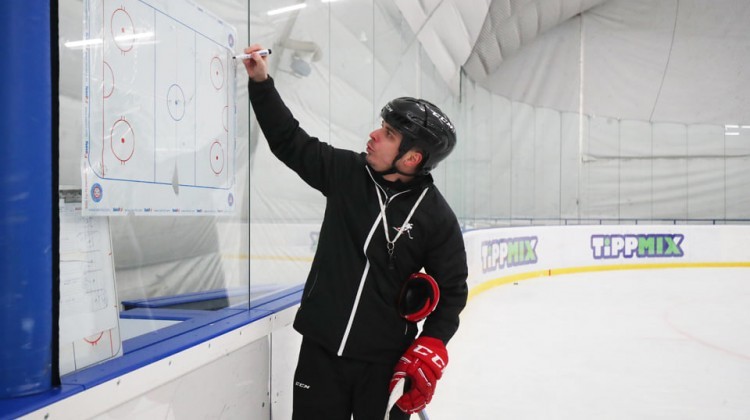 The Hungarian coaching staff announced 20 players who will take part in the EWIHC in Budapest. A few of them participated at the Winter EYOF and the U18 WW1A this year.
"Our aim is to play the matches with high energy level, to compete wholeheartedly and with good spirit. I'll be pleased if the girls improve by the end of the tournament, "said the head coach, Zoltan Fodor, who is happy that the tournament can go ahead this time after the cancellations.
Hungary will play against Finland, Germany and Austria. The tournament will start on May 11.
The roster:
| | | |
| --- | --- | --- |
| Milibák Helga | G | KMH SE / BJA |
| Takács Zoé | G | VASAS |
| Báhiczki-Tóth Boglárka | D | BJA / MAC |
| Hajdu Lili | D | MAC Budapest |
| Haraszt Lorina | D | IOGJA |
| Károlyi Lili | D | KMH SE |
| Koncz Boglárka | D | BJA / MAC |
| Kornyilov Anna | D | BJA |
| Szabó Bonita | D | Dornbirn |
| Vajda Virág | D | KMH SE |
| Bán Zsuzsanna | F | KMH SE |
| Bereczki Blanka | F | KMH SE |
| Gergely Dalma | F | KMH SE |
| Imets Mercédesz | F | Budapest JA |
| Kárpáti Karina | F | Pesterzsébeti HC |
| Kovács-Ferencz Lorin | F | Ferencváros |
| Mozolai Berta | F | KMH/UTE |
| Polónyi Petra | F | VASAS SC |
| Simon Bíborka | F | MAC Budapest |
| Torontáli Anna | F | MAC Budapest |
Team staff

| | | |
| --- | --- | --- |
| Fodor Zoltán | | HC |
| Nagy Richárd | | AC |
| Kiss Andrea | | ACIntr |
| Budai Krisztián | | GC |
| Kozák Attila | | fitness coach |
| Gallyas Gabriella | | physio |
| Major Tekla | | EQ |
| Dénes Veronika/Dabasi Réka | | TM |